University Of Natural Health®
HOLISTIC NUTRITION DEGREES ONLINE TODAY!
"We stand alone teaching the Acid Alkaline Diet."
University of Natural Health®, as an elite and Holistic Post-Secondary School, offers an accredited variety of Holistic Medicine, Natural Health & Healing Holistic Nutrition Degrees. We are the Sole Teachers of The AAA Diet® (Acid Alkaline Association) which provides the rich dense nutrients required for Dynamic Cellular Body Energy while Enhancing the body's Healing capabilities.
Earn Holistic Medicine & Natural Healing College Degrees.
University Degrees Offered Online & Distance Learning
Why wait? The future is now!
Start earning your degree today.
The AAA Diet® (Acid Alkaline Association)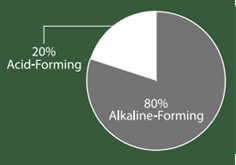 The Acid Alkaline Diet promotes an 80% alkaline-forming and 20% acid-forming diet as a means of achieving optimal health.
Acid-forming diets can lead to the acidification of body tissue that can compromise the immune system and lead to a host of diseases.

eBook
Overview for
Prospective Students
Learn how Holistic Medicine & Non-Medical Nutrition is great for Superior Health & Athletic Performance!